Freedom is a Journey through the Mind…Heart…Body…Spirit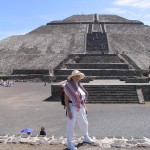 I have been working with Deborah Lord for more than 5 years. Remaining committed to working with her has been one of the most rewarding decisions of my life.
Deborah's ability to go to the mat with me, keeping with me all the way, wherever I end up, always amazes me. I know she will not judge, criticize or reject me in any way. More than that, over the years I have learned to have complete faith in her unconditional loving kindness.
Even when she has pushed me in a direction my old patterns kept me from wanting to go in, and annoyance began rising within me, I have come to know that she is doing it for my learning and my benefit, and that if I can stay with it and keep open, I will grow out of, and far beyond, the box of my old restrictions.
In addition to the strength and impeccable security of the loving container she creates for each of her students, Deborah's wide range of skills and treatment modalities give her work a powerful artisanal depth. Like a master craftsman of old, Deborah is expert in the use of a broad array of tools, and can use them singly or in creative combination, in order best and most constructively to respond in the moment, on the spot, to whatever situation I am experiencing, resisting or working through. Creating comfort in the present moment is not the least of these tools.
Further than that, she is deeply committed not just to helping her students to understand their old patterns, but also to providing them with the means to break free of them. It is like teaching someone how to fish. She is always looking at what works, and honing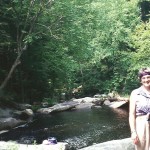 different modalities to create the most empowering situation for her studnets that will enable them to most effectively free themselves, and experience real spiritual autonomy. Her patience when I have resisted picking up a new tools, month after month, has been both infinite and gracious.
She is dedicated to continually re-evaluating her tools and skills, to taking in new information and research, and to making sure that she employs only those modalities that work the best. She is gifted at perceiving how best to tailor the treatment to the student, and at steadily holding the most expansive idea of the greatest and deepest good for each of her students.
Deborah's work is an incredibly transformational gift, an invitation to every human being to become deeply engaged in becoming the best, most fully realized self it is possible to be, helping you to free yourself from old constraints you don't even yet realize are constraining you, and entering a new world you didn't even know you were capable of dreaming into existence.
L.S., Vermont April 4, 2011