CHOOSING FREEDOM:
Healing the Source of Limiting Beliefs
Book with 2 CD's 
Download This E-book and Audio Recordings
by Deborah Lord, M.A.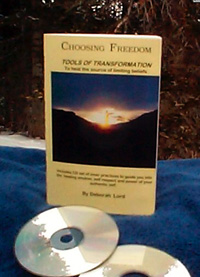 ~SPECIAL SALE~ $10.
A practical book with 2 CD's of tools to ease life and relieve stuck places in your emotions, body and mind.  Each one takes just a few minutes to shift your experience.
Deborah's resonant voice brings you deeply inside yourself to heal, moving beyond stuck emotions, wounding, self criticism and old habits.
She'll guide you to new levels of self worth, inner peace, relief from stress and a deep connection to the expansive healing love within.
Instant Download of audio mp3 sound tracks and pdf version of the book.  Click on "Add to Cart" button below.
ALSO AVAILABLE FROM DEBORAH LORD, M.A. ~
A 4-CD Set of Profound Healing Tools from Traditions Around the World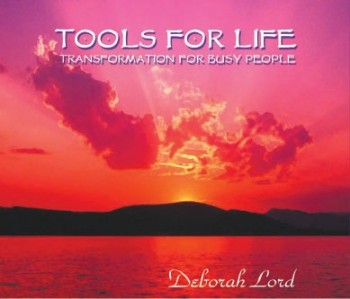 "TOOLS FOR LIFE "
Transformation for Busy People
4CD SET
Available for Instant Download for $15.
Click on "Add to Cart" button below.