How much do you want your inner Freedom…
from the human mind and emotions that plague you and get in the way of your peace?
How Much Do You Want to Be Free of self imposed Suffering?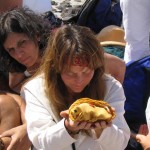 If you are ready to release the bondage to any belief system that no longer serves your new dream and keeps you in suffering, then these deep transformational experiences of growth & healing are for you.
If you have a fire in your Heart for Finding Your Wholeness, Your Aliveness, Your Peace…
Then it is my Joy and Honor to Support You in Your Path to your Inner Freedom, Aliveness and Wholeness.  It is accessible Now.
So Now is the Time to:
Move beyond self imposed obstacles to live in connection with your authentic self.
Release your deepest core fears, limiting beliefs, self doubt, criticism, sabotage, resistance that block your living in a flow of happiness & peace.
Shift from living in illusions to your core of truth
Find your freedom from separation, so you can live in the union between life's dualities, in the harmony between your masculine & feminine energies within
Ground expansive consciousness into your daily life through practical tools of transformation
Deepen and Open to Your Inner Vision
Embrace Your Life with an Open Heart
Find Faith in the Core of you
Surrender to Life Moving Through You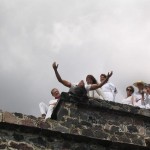 Deborah Lord's Mastery is in transforming life situations with the Love that flows through her. She brings her profound inner vision, deep connection with Truth as well as her extensive healing modalities to meet your intent for life transformation.
In Personal Healing Sessions with Deborah, she creates the opportunity to move through the stuck places you have held onto out of habit and fear, she brings you innovative practical tools & skills that work to create the changes you need, all in a nurturing, loving environment.
Each session is unique and will take you deeper and into a more expansive point of view than you have travelled to before.
She brings you practical tools to guide you inward to experience your deep oneness with expansive universal energy that is our birthright.  At the same time, Deborah teaches you skills to cultivate inner peace, subtle perception, creative flow, balance in life's polarities and connection to your own divine center
Deborah's tools take you deeply inside yourself to heal
your heart, your judging mind and life patterns – while the spiritual growth & healing techniques you learn support you in living with awareness, self worth, connecting with your authentic self.
A session with Deborah helps you release the deepest layers of self imposed obstacles. Going deeply into the subtle, we create a container that allows for clearing a lifetime of  resistance stubbornly lodged in the ego, and brings you practical tools to move stuck energy and patternings from the body-mind-emotion-heart continuum.
Deborah offers over 40 years experience in the healing arts, along with her gifts of inner seeing and unconditional love to meet your intent for personal freedom, emotional healing and growth.
Bringing ancient medicine into present time, the mystery of grace and the all pervasive field of stillness, re-connecting you to the container of health, flow and wholeness within you, allows you to call in a new dream based on deep respect for your authentic self and passion for life, a life you choose consciously. Exploring the deepest truth, wisdom, compassion within you and in the universe, this profound heartwork and manifesting practices enable you to:
live with inner peace and profound self worth
heal what keeps you separate from feeling loved
regain control of your attention, rather than allowing "not enough" to run your life
overcome blame, fear, judgment, control, proving yourself, stress
explore living from your passion-build your dream on a foundation of truth vs lies
connect with the unconditional love that lives within you
recover the authentic you who knows I AM enough
heal limiting beliefs about who you are
recover your personal energy from the past
live in this moment sharing love rather than poison
move beyond old patterns and limiting opinions
heal past wounds that keep life stuck
develop life skills to enjoy the present moment
strengthen your core to stand in the power of your authentic self
THIS IS OUR TRUE PURPOSE OF BEING ALIVE AS A HUMAN…
TO EMBRACE OUR LOVE,  GROWTH AND HEALING
IN THIS LIFETIME
Bringing together East & West, Heaven & Earth, the power of nature, light and love joining with techniques   from modern brain research, brought into practical daily life, things previously thought esoteric, magical or  spiritual  now being confirmed by advanced physics, as evidenced by the 2013 Nobel Prize in Physics.
We are living in an amazing time, of great light and darkness.  It is time for each of us to rise to be all we truly are, to infuse your Being with the powerful Light that pervades Life. Then when you are established in that Light you can draw upon it contributing to the much needed healing of our planet and humanity.
Let's together deepen into that stabilization of Union, Love, Expansive Energy for the purpose of Union with the Divine, that our blessing of healing, growth and awareness may benefit all living beings.
Offered to you with all my love….Deborah Lord, M.A.
To Contact Deborah Call Her at 413 207 1821 to schedule a Personal Session…or
e-mail her at DSL1201@aol.com