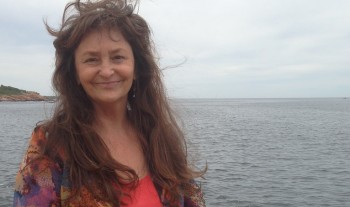 Deborah Lord, M.A.  offers a 5 day intensive in Energetic Transformation (her trademarked healing modality)  …
Energetic Transformation draws from healing techniques for the Body-Mind-Spirit Continuum from around the world, and prepares you to offer a one hour healing session by the end of the course.
Drawing upon modalities from Eastern and Western traditions including Polarity Therapy, Trauma Release, Cranial Sacral Therapy, the Meridian System, Brain & Nervous System Integration, Chi Kung Healing, Shamanic Healing, Applied Kinesiology, Healing Touch, Ayurveda, The Meridian System, Somatic and Transpersonal Psychotherapy tools, Energetic Transformation combines them into a package to bring awareness, clarity and movement to the patterns of the mind, body and emotions.
The result brings flow and ease to the nervous system as well as fundamental healing skills to support nurturing growth and practical transformation in daily life.
Contact her at DSL1201@aol.com if you are interested….
Deborah Lord, M.A.
Nurturing Integrative Therapies for Adults and Children
to Ease Body-Mind-Emotions & Relationships
www.deborahlord.com