The Nature of Life will take us toward Healing…
Our life purpose is to be whole.
You can heal that which holds you back from expressing your authentic self
and living fully in the moment.
"Actually you are already whole inside, at your core…you cannot be other than that wholeness which is your birthright…you may not be living out of that truth, but the truth remains, under the surface…deeply within you always….and that is what we access together…also you are a part of the incredible, spacious, oneness that is all pervasive, in every particle of this universe…you can access that as well, by connecting deeply with the core of you….the tools to do that are a part of what I bring lovingly to you."  Deborah Lord
Deborah draws from over 40 years experience in the health care, consciousness  and  the healing arts to help men, women and teens change their lives.
She brings you to the profound experience of your own power to heal within.
She embraces you in the unconditional love that connects all living beings, while you find your authentic self that yearns to be free.
Choosing Freedom
ARE YOU STUCK IN OLD HABITS, PATTERNS, BELIEFS?
STRUGGLING WITH OLD WOUNDS, RELATIONSHIPS?
FEELING SEPARATE?
ARE YOU TENSE, CONFUSED, ANXIOUS?
DO YOU JUDGE YOURSELF HARSHLY?
FEEL NOT GOOD ENOUGH, LESS THAN?
EXPERIENCING FEAR, PAIN, LOSS INSIDE
IS PAST WOUNDING AFFECTING YOU TODAY?
DO YOUR BELIEFS LIMIT YOU OR HELP YOU MANIFEST?
IS IT HARD TO ACCEPT YOURSELF AS YOU ARE?
DO YOU FEEL WORTHY, LOVABLE, DESERVING?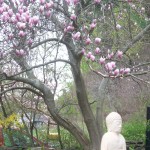 These are the patterns that keep us attached to the past, rather than being free to fully live, to be whole, to express our authentic nature in the present moment. It is time to be freed from the cage of domestication that suffocates us. Our soul longs to be free, to live. You can release the trauma and limiting beliefs of the past. The judge, victim, critic, have no place in or lives, yet they live in our house. It is time to stand with a heart full of love, wisdom and power, to say to the world, "I AM ALLOWED TO BE MYSELF AND TO LIVE!"
With many healing modalities to draw from, together we can gather the energy, skills and grace to help you move beyond limiting patterns and beliefs that have governed your life. It is time to discover who you truly are and live it. Life Healing opens the door to living your highest destiny as you:
Clear past trauma, history and imprinting so you are free to enjoy the present moment.
Clear the source of limiting beliefs and patterns that repeat themselves and no longer serve you
Clear Obstacles to living your dream, such as inner conflict, confusion, fear and judgment
Clarify your intent and ability to manifest it
Align and clear blockages in your physical, mental, emotional history to promote well-being in life.
Deborah Lord, M.A. has been called a mystic medicine woman,  a dynamic healer and transpersonal-body-centered  psychotherapist. She brings you her gifts of inner seeing, the healing grace of expansive consciousness and a profound level of unconditional love, to help restore balance, aliveness and health to your life.
Her eclectic approach draws from many powerful tools of transformation, including Applied Kinesiology, Vedic Wisdom, Chi Kung and Oriental Medicine, Toltec, Native American, Hawaiian Huna,  Western mystery schools, along with her inherent gifts of unconditional love, subtle perception, and inner seeing.
Her additional trainings include: Somatic  Psychotherapy, Biodynamic Cranial Sacral Therapy,  Body Alignment Technique, Healing Touch, Trauma Release, Polarity Therapy,  Therapeutic Movement, Bach Flower and North American Plant Essences, and more…
PERSONAL HEALING SESSIONS:
ENERGETIC TRANSFORMATION
Deborah supports adults, teens, children,  couples and families to find their deep healing within. She brings over 30 years of experience in a wide array of healing arts to honor the body-mind-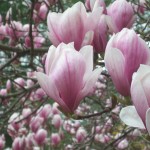 heart continuum. One of her skills is assisting you in clearing and healing the past so that you may be free to choose your highest destiny in the present moment.
Deborah offers individual sessions, both in office and long distance through telephone appointments. Her commitment is to provide help with difficult life issues, to hold you in the unconditional love we all yearn for, and to foster the path to freedom which she has walked.
Her Professional fee for a private session is $95, 60-90 minutes long
Children and low-income Seniors $60 by special arrangement with Deborah directly.
If you like, you may pay for a session through Pay Pal…
Each therapeutic process is uniquely designed to support you and your personal needs in a gentle, nourishing way.
Contact Deborah Lord to schedule at 413-207-1821, E-Mail to: DSL1201@aol.com
Domestication
What does the child want? To be loved, accepted as I am, to feel safe. Of course we still have those same desires, but as children these needs were linked to our sense of survival. There was a tremendous emotional charge which colored our thoughts and actions.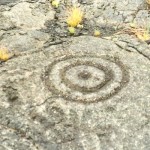 As we grew from innocent, alive little beings we learned to behave differently on the outside than we felt on the inside, to try to receive that little bit of love, acceptance, safety. We took on the beliefs that were passed to us in our family, our school, our culture. We did not choose those beliefs consciously, we soaked them up like a sponge.
We can have great compassion for the child who was doing their best in a world that did not support inner authenticity and freedom. As we grew older, those beliefs that were limiting to our authentic nature may be feeling like a suffocating cage of domestication. Our inner self is screaming to be free, to be fully alive.
We deeply desire to live our true self. Now we have an opportunity to look with awareness at the beliefs we carry, and with tools of transformation we can shift those beliefs to those that serve our wholeness, our well-being, our aliveness.
Belief Systems
What you believe is what you manifest. Your belief system is the basis of the life you live today. Your actions display the beliefs you still hold onto at your core. Many people are living their lives out of core beliefs such as not being good enough, not being worthy of love, feeling less than, for instance. These beliefs are not true–they are lies that we bought into as a child trying to make sense of our world. We had a little person's view…….now we have an opportunity to see with the wide angle view of the eagle.
Choosing your beliefs consciously allows you to take a step in clearing the fear, confusion and judgment that has controlled you. Then you may stand securely in your personal power, wisdom and self love.
Even if your intellect has figured out that a limiting belief is not true, often we still live our life according to the lie. Through this work you find the skills to quit fighting against yourself and create beliefs based on self-respect!
We can align the mind, emotions, body and spirit to all be working toward manifesting the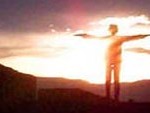 same intent. This is overcoming self sabotage. Together we can clear the old beliefs that hold you back from living the dream you choose. This is called mastery of intent, and is the magic that happens when we add healing, mindfulness, and de-stressing tools into our daily practical life!